Giving wedding anniversary gifts is a kind and thoughtful gesture that can make someone feel truly special. Who wouldn't appreciate a surprise gift from their partner on such a significant occasion? It is no wonder that gift-giving traditions are so popular. However, after a while, these traditions [...]
Add To Cart
Add 8 Balloons for $42.95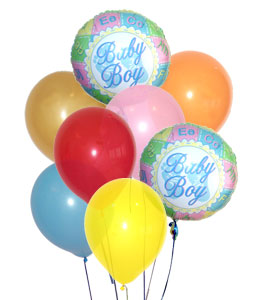 Giving wedding anniversary gifts is a kind and thoughtful gesture that can make someone feel truly special. Who wouldn't appreciate a surprise gift from their partner on such a significant occasion? It is no wonder that gift-giving traditions are so popular. However, after a while, these traditions [...]
Giving wedding anniversary gifts is a kind and thoughtful gesture that can make someone feel truly special. Who wouldn't appreciate a surprise gift from their partner on such a significant occasion? It is no wonder that gift-giving traditions are so popular. However, after a while, these traditions [...]
Giving wedding anniversary gifts is a kind and thoughtful gesture that can make someone feel truly special. Who wouldn't appreciate a surprise gift from their partner on such a significant occasion? It is no wonder that gift-giving traditions are so popular. However, after a while, these traditions can start to feel a little tired and unoriginal. It is important to find ways to keep things fresh and exciting, especially when it comes to anniversary gifts. While the act of giving and receiving gifts is always thrilling, a lacklustre gift can quickly become dull. So, what's the perfect gift that will always impress? Look no further than The Daylight Bouquet.

This charming flower arrangement is guaranteed to brighten up anyone's day. The stunning green swirl glass vase is filled with cheerful yellow flowers, including mini sunflowers, yellow roses, yellow button poms, yellow solidago, and bupleurum. The bouquet has been carefully crafted to create a heartwarming display, and the lush greenery adds a refreshing touch. The bouquet is so warm and energetic that it can light up an entire room. The sunflowers symbolize adoration and longevity, while the yellow roses represent joy and delight. The yellow button poms, solidago, and bupleurum enhance the bouquet's beauty.

If you're searching for a gift for a couple celebrating their wedding anniversary, The Daylight Bouquet is the ideal choice. Our local florists will handpick the freshest flowers and deliver them straight to your door. We offer both same-day and advance booking delivery options, so you can surprise your loved one whenever you wish.
Item No. C6-5155
Price: $74.95